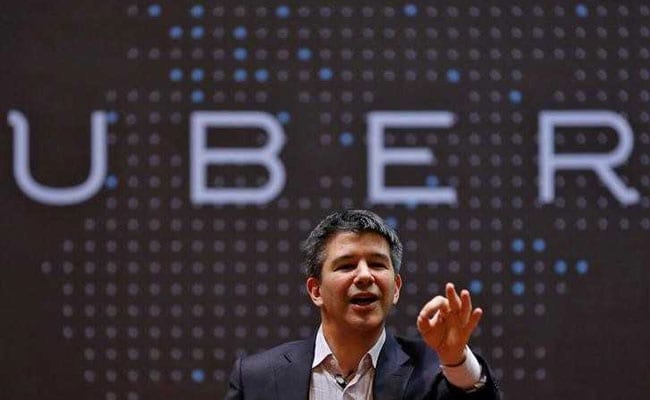 Uber co-founder Travis Kalanick will become a billionaire, after investors agreed to take a large stake in the ride-hailing firm.
A consortium led by Japan's Softbank is buying a chunk of the company from existing shareholders as well as new Uber shares in a $9.3bn (£6.7bn) deal. Mr Kalanick, who stepped down as chief executive in June, is selling $1.4bn worth of stocks, it is widely reported. While he had long been worth billions on paper, this deal cements his wealth.
Mr Kalanick was driven out of the top job by a series of scandals, but his ties with Uber remain strong. He remains a director at the company and is offloading less than a third of his holding – meaning he still has a stake that's currently worth about another $3bn.
Uber has a very bright future under its new leadership,
said Softbank director Rajeev Misra. As part of the deal, Uber's board has expanded from 11 to 17 directors, with Softbank's investor group taking two of the new seats. San Francisco group Dragoneer is another key investor. The shake-up comes as Uber concludes a difficult year, in which it faced a sexual harassment scandal, investigations by regulators and a lawsuit over allegedly stolen technology. It also continues to experience steep losses. SoftBank has been making a series of increasingly high-profile technology investments, backing China's Didi Chuxing and Southeast Asian taxi-hailing app Grab, among other companies.