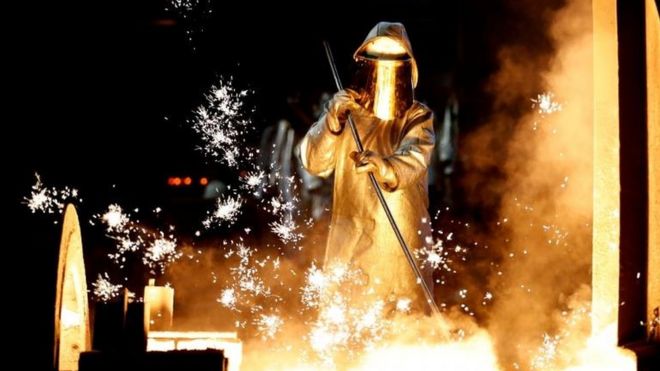 He eurozone's economy grew at fastest pace for a decade in 2017, according to official figures. 
The economy of the 19-nation bloc grew by 2.5% last year, according to Eurostat, the strongest growth since the 3% rate hit in 2007. Eurostat also said:
"The eurozone grew by 0.6% in the final three months of 2017."
The European Central Bank has been carrying out a huge stimulus programme in an attempt to drive eurozone growth. That programme has seen the bank slash its main interest rate to zero, and spend billions of euros a month on buying financial assets. Growth in the eurozone has been picking up and it is now regarded as one of the strongest parts of the global economy. In December, the ECB lifted its growth estimates for the eurozone, predicting growth of 2.3% in 2018, up from a previous estimate of 1.8%, while 2019's forecast was increased to 1.9% from 1.7%.