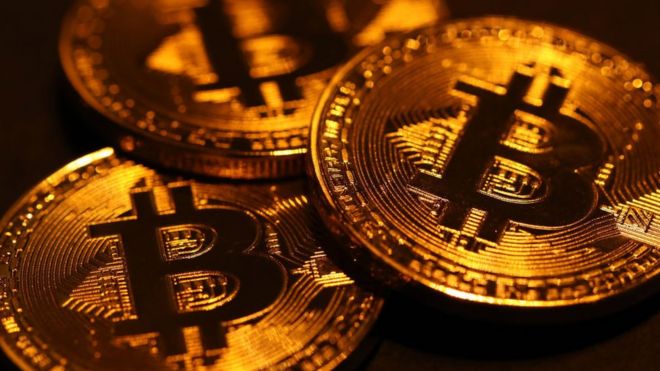 Lloyds Banking Group has banned its customers from buying Bitcoin and other crypto-currencies on their credit cards.
The ban, starting on Monday, applies to Lloyds Bank, Bank of Scotland, Halifax and MBNA customers. It will not apply to debit cards, only to the banking group's eight million credit card customers. The move follows a sharp fall in the value of digital currencies, prompting fears about people running up debts. Lloyds is concerned it could end up footing the bill for unpaid debts should the price continue to fall. Explaining the ban, a Lloyds spokeswoman said: "We continually review our products and procedures and this is part of that." Bitcoin ended last week down 30% at $8,291.87 – its worst week since April 2013 and far below the $19,000 it reached last November.
However, the cryptocurrency is still ahead of the $1,000 it was trading at this time last year.
Police have warned that digital currencies remain popular among criminals as they can use them to evade traditional money laundering checks and other regulations. Prime Minister Theresa May recently said that action against digital currencies may be required "precisely because of the way they are used, particularly by criminals". She told Bloomberg:
In areas like cryptocurrencies, like Bitcoin, we should be looking at these very seriously.
The Treasury said that it intends to update regulation to bring virtual currency platforms into anti-money laundering and counter-terrorist financing regulation. Facebook recently announced it would block any advertising that promotes cryptocurrency products and services.