Doreen Fletcher started painting scenes of East End London in 1983 but gave up in 2004 after being discouraged by a lack of recognition.
A chance encounter with London blogger The Gentle Author helped bring her East End paintings to public attention in 2015.
An upcoming exhibition at the Nunnery Gallery is to show the breadth of her work, featuring atmospheric scenes of streets and parks, including buildings that have since been demolished.
She says of her art: "Since I was a teenager I have been committed to drawing and painting what might be termed 'the almost gone'.
"Be it the changing use of buildings, the crumbling of dry-stone walls, abandoned terraces and disused barns, faded shop signs, dilapidated street furniture or graffiti, they are all the stuff of my pictures, to be recorded before being swept away."
Here are some of her paintings, with descriptions in her own words.
Whit Sunday, Commercial Road, east London, 1989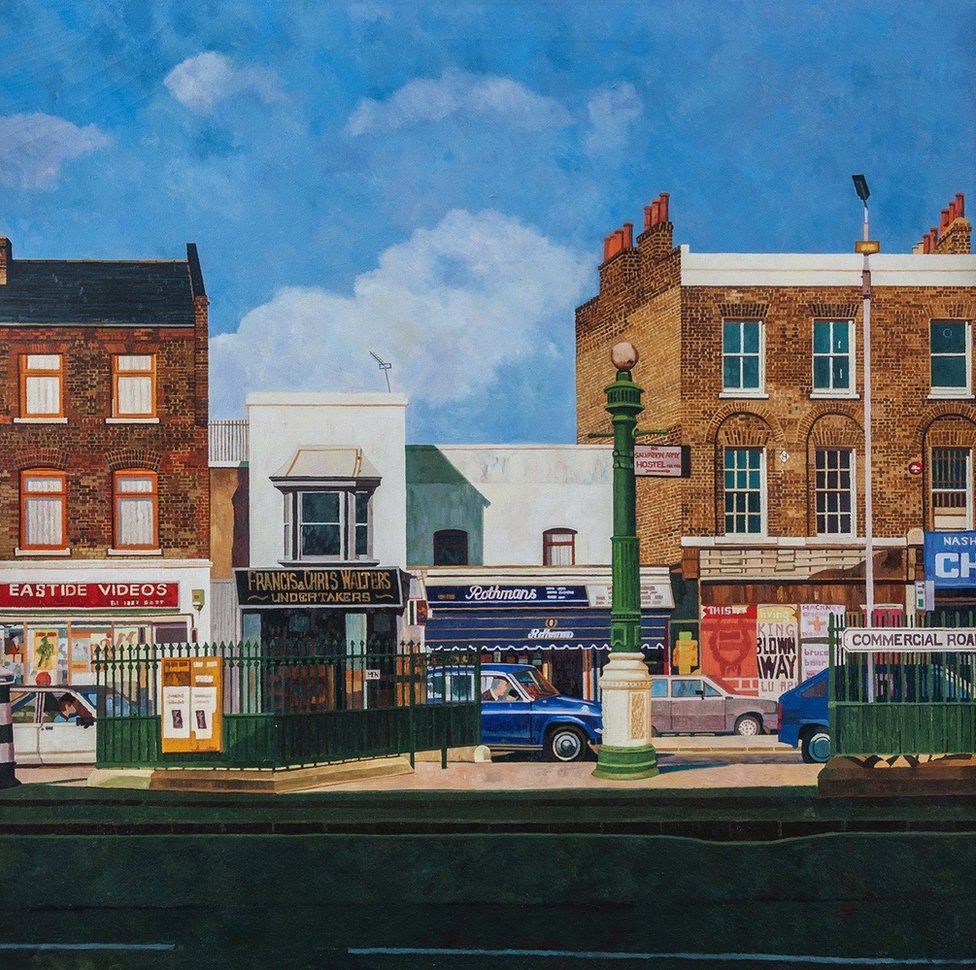 Corner shop, Canning Town, east London, 1994