Hundreds of schools across Wales and southern parts of England are closed due to snow and icy conditions.
More than 500 schools are shut in Wales, with about 200 in Berkshire, 250 in Wiltshire and 300 in Buckinghamshire also closed.
There are yellow warnings in place for snow and ice in parts of England, Wales, Scotland and Northern Ireland.
Flights at Bristol Airport have been suspended while snow is cleared from the runway.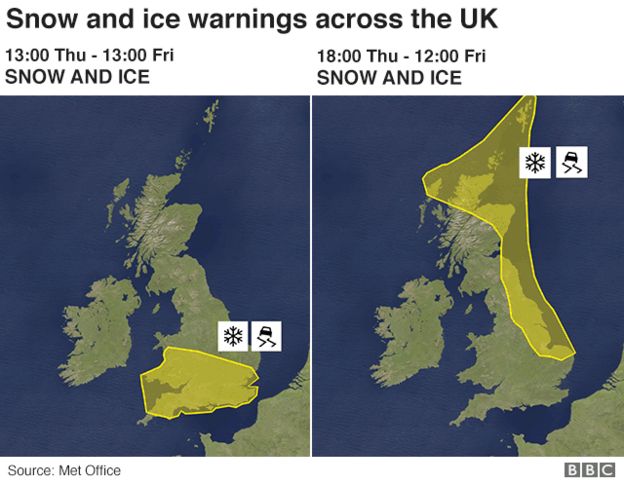 British Airways, which cancelled dozens of flights from Heathrow Airport on Friday morning, is advising customers to check their flight status.
Meanwhile, the Met Office has warned of "treacherous driving conditions" in some southern areas.