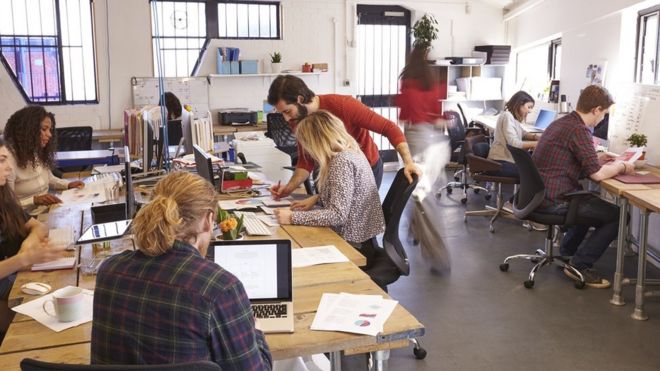 Wages have continued to grow at a strong pace and employment remains at record highs, official figures show.
Earnings excluding bonuses grew at an annual pace of 3.8% in the May to July period, down slightly from the previous reading.
Including bonuses, wages rose at an annual pace of 4% – the highest rate since mid-2008.
The unemployment rate dipped to 3.8%, while the estimated employment rate remained at a record 76.1%.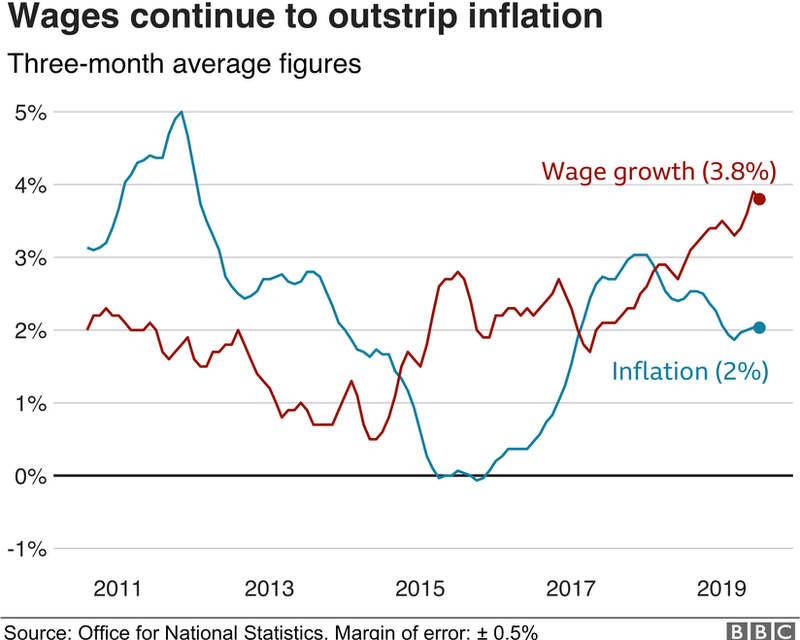 The number of available jobs was at its lowest level since November 2017, with David Freeman from the Office for National Statistics (ONS) saying: "Vacancies continue to fall back from recent record highs, with much of this decline coming from small businesses."
He added: "The employment rate has remained fairly constant at a joint record high for some months now, while the unemployment rate was last lower at the end of 1974.
"Including bonuses, wages are now growing at 4% a year in cash terms for the first time since 2008. Once adjusted for inflation, they have now gone above 2% for the first time in nearly four years."