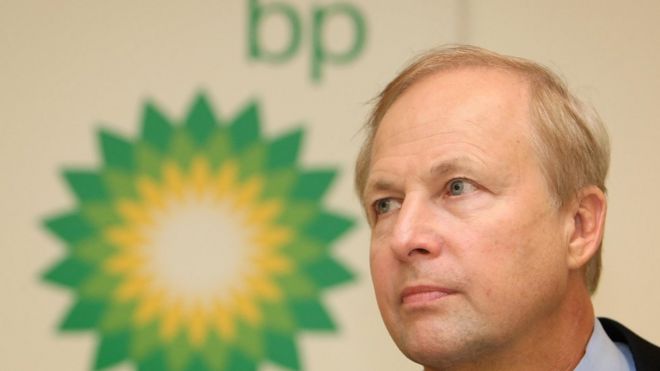 BP's chief executive Bob Dudley is stepping down next year after running the oil company during one of the most turbulent periods in its history.
Mr Dudley – who has spent 40 years with BP – has been chief executive for nine years, taking over after the Deepwater Horizon drilling accident.
He will be replaced by BP insider Bernard Looney in February. He is the third FTSE 100 chief this week to step down, following similar news from Tesco and Imperial Brands.
Helge Lund, BP's chairman, said Mr Dudley "was appointed chief executive at probably the most challenging time in BP's history". The Deepwater Horizon drilling accident, in the Gulf of Mexico in April 2010, killed 11 workers and caused an environmental catastrophe.
It cost the oil company more than $60bn (£49bn) and caused extensive damage to its reputation.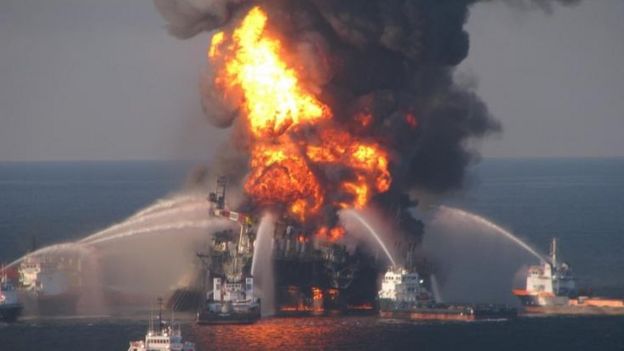 Mr Lund said: "During his tenure he has led the recovery from the Deepwater Horizon accident, rebuilt BP as a stronger safer company and helped it re-earn its position as one of the leaders of the energy sector.
"This company – and indeed the whole industry – owes him a debt of gratitude". But there have been other controversies.
'Creative'
In 2016, investors voted down a 20% pay increase for Mr Dudley, and only this week the Royal Shakespeare Company said it would end its partnership with BP after concerns were raised by students about the company's impact on the environment.
In August, BP sold its last operation in Alaska but insisted this was not the result of pressure from environmental campaigners.
Mr Dudley said his successor was a "terrific choice to lead the company next".
"He knows BP and our industry as well as anyone but is creative and not bound by traditional ways of working".
Mr Looney, an Irish citizen, joined BP in 1991 after a degree in electrical engineering from University College Dublin.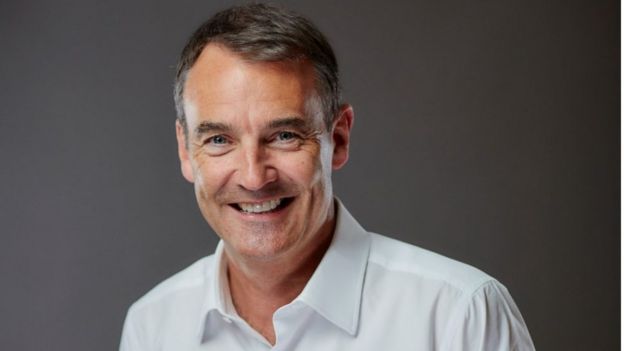 Since 2016, he has been running the "upstream" part of BP since 2016, which produces about 2.6 million barrels equivalent of oil and gas a day.
But he began his career as a drilling engineer, worked in roles in the North Sea, Vietnam and the Gulf of Mexico, including as a drilling engineer on the Thunder Horse field discovery.
The 49-year old, who grew up on a farm, has spoken out on mental health issues. Last month, he told the industry publication Energy Voice said that his father suffered from depression and he had "decided to talk about the subject of mental health and my own experience".
"The first thing we need to do is make it OK to talk about – end the stigma and make it a leadership act," he said. Mr Looney will be paid a salary of £1.3m, as well as bonuses and a pension allowance of 15% of his salary.
BP's announcement comes at the end of a week that has seen several departures of high profile FTSE 100 bosses.
On Wednesday, Tesco's chief executive Dave Lewis surprised investors when he said he would leave the supermarket chain next summer. He will be replaced by Ken Murphy, who has held senior roles in the group that owns chemist chain Boots.
Imperial Brands announced on Thursday that its chief executive, Alison Cooper, would be standing down. It has not yet named a replacement for Ms Cooper, who was one of the five women running a FTSE 100 company